Commencement 2020 Lawn/Window Signs
Congratulations on your UCSC Class of 2020 Graduate!

UCSC Copy Center's offer of lawn and window signs is closed.  We do not have the time to take orders and fulfill them by June 13, 2020.
If you ordered your poster(s) by midnight, June 1 2020, you will receive your sign by graduation.  We had such a huge number of requests it's taking longer to fulfill them.
Additionally, if you haven't seen a charge yet on your student's account, it's because the May 28 billing date has passed.  As we won't charge until we've shipped the signs, you'll see the charge(s) against your student's June 25 student bill.
If you would like to have the graphic we used for the signs and have them created locally, please email copy@ucsc.edu with your request.  Let them know which version of the graphic you'd like.

Thanks.
Version 1: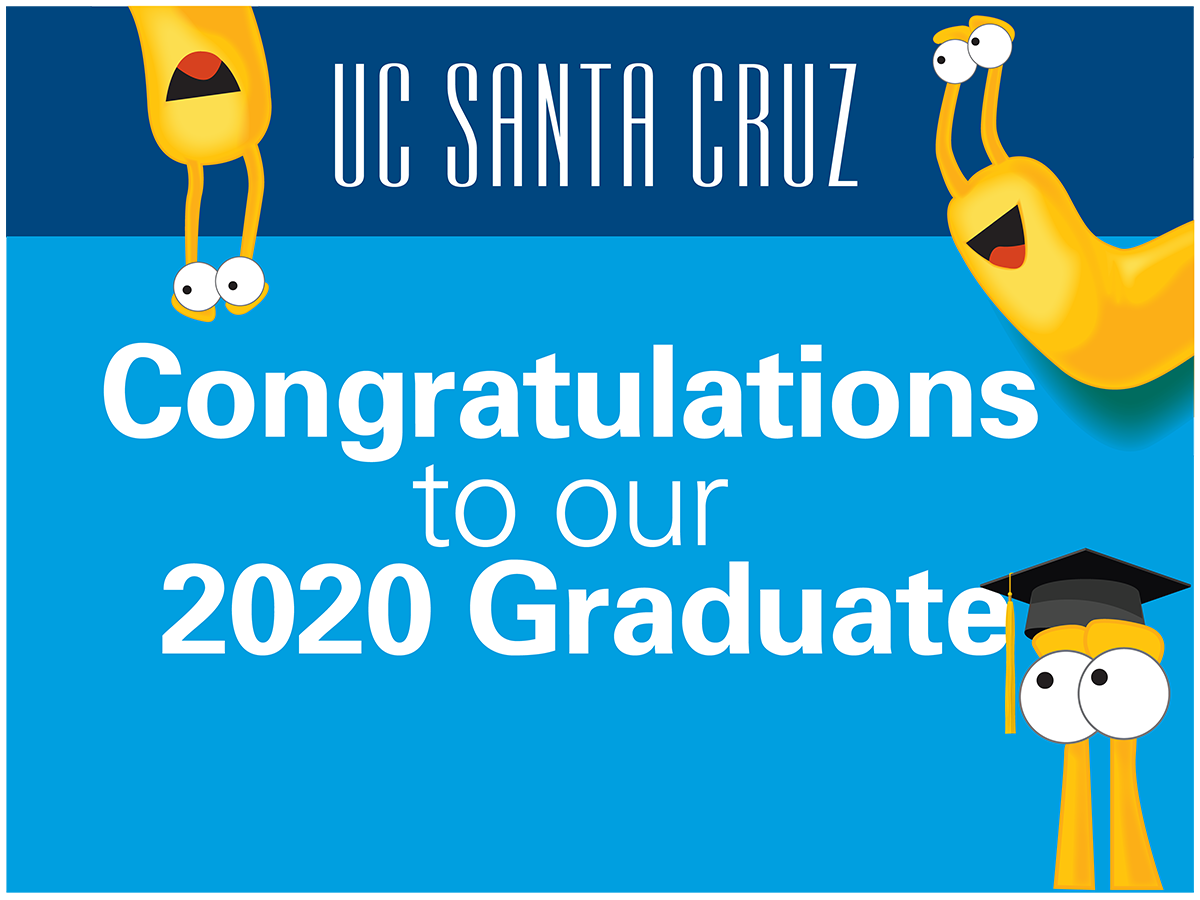 Version 2: